Stronghand LLC
WordPress, Content Creation, Social Media Creation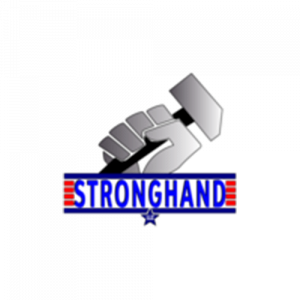 Company Bio
Stronghand LLC is a construction company based out of Broken Arrow, Oklahoma. They specialize in general contracting, engineering, drafting, interior design, commercial/ residential remodeling and more.
Industry: Construction
Location: Broken Arrow, Oklahoma
http://stronghandllc.com
https://www.instagram.com/stronghandllc/
https://www.facebook.com/stronghandllc/
Details
The owners of Stronghand LLC reached out to me though referral to take photos of a recently completed city park project that they had completed in Broken Arrow.  This led to more photography jobs with the company. Happy with the results provided, the owners inquired about having me creating a higher quality website for their company. They wanted to keep the minimal aspects of their original website but have it more cohesive and responsive. Social media accounts were created to match the branding of the website for their future personal uses.
WordPress / Web Development
Contracted Photography
Portraits
Before/After Graphic
Social Media Creation
Date of Work:
Jun 2018 – Country Air Park Photos
Oct 2018 – Leisure Park Photos
May 2019 – Portraits
May 2019 – July 2019: WordPress Web Development
Jun 2019 – City of BA Retaining Wall Progress Photos
"Stronghand is focused on providing our clients with quality construction services. In the 21st century, first impressions are digital; therefore, we must also translate that quality there."
– StronghandLLC
New Website 
Responsive pages
Full portfolio
Color coordinated
Contact us field